https://www.dropbox.com/s/xrvpwu7wktev057/google6ad0f9ea13d30242.html?dl=0

"Be an EPIC Facilitator with Fun and Ease!" ~Dr. Sandra Steen
For twenty years, I traveled the world training leaders and improving operations for national and international corporations. I gained valuable knowledge as I tested strategies.  I'm excited to now share with you these proven facilitation methods. You will recognize a few of my previous clients listed below. These companies utilize many of the skills and systems we customized over fifteen years ago.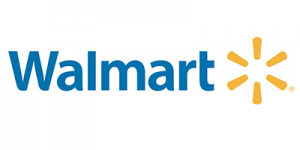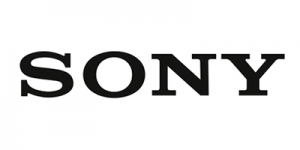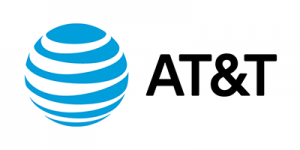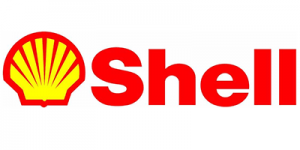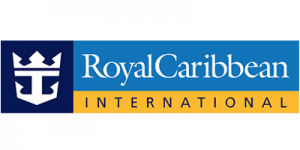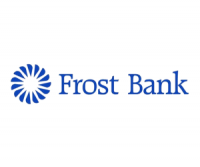 ---
---

---
WHO SHOULD ATTEND?
The Epic Leadership Summit Series is designed for all responsible Leaders. Leadership is usually equated with titles. Yet true Leadership extends beyond designation and title. Leadership encompasses title and function. If you hold any of the following titles and are responsible for any of the following decisions, join The EPIC Leadership Summit Series.
CEOs
Presidents
Executive Leaders
Human Resource Managers
Non-Profit Leaders
Regional Leaders
Training Directors
Industry Specialist
Pastors
Youth Leaders
Are you responsible for:
Implementing new ideas and strategies?
Training team members and employees?
Ensuring industry compliance?
Improving performance?
Delivering instruction with fun and ease?
Building teams?
Facilitation is one of the essential skills for any Successful Leader.
---
WHAT TO EXPECT
In your two-days at The EPIC Leadership Summit Series, you will participate in small interactive sessions with subject matter experts. Question and Answer segments and LIVE demonstrations allow you to receive support and witness the principles you're studying.
Rest assured, we'll cover all of the nuts-and-bolts required to be an excellent facilitator. You will leave The EPIC Leadership Summit Series able to:
---
                     Own the Stage as an EPIC Facilitator             
Take the stress out of your sessions with increased confidence as you enjoy your Sweet Spot as a Facilitator.
Understand the Purpose of a Facilitator
Define Your Role as a Facilitator
Identify Your Facilitator Personality
Understand  Your Facilitation Avatar
Create a Blitz Validation
Remove Barriers to EPIC Facilitation
---
      Prepare EPIC Facilitation Sessions           
Learn thorough preparation by always expecting the BEST and planning for the unexpected in Facilitation.
Identify The 4 Plateaus of Preparation
Facilitate Multi-Sensory Learning
Prepare Flexible Lesson Plans
Conduct an Effective Facilitation Needs Analysis
Integrate the Laws of Learning in every Presentation
---
Master EPIC Presentations with Fun and Ease
Master the skills for easy-to-digest presentations that maximize retention and application.
Introduction to the P.A.F.F.™ Methodology
Identify the Most Effective Presentation Methods
Determine when to use a Webinar versus LIVE Facilitation
Perfect your Presentation Standards
Maximize Readiness for every Presentation
Write Transformational Objectives
Discover when to use Audio and Visual Support in Presentations
Set the Room for Presentation Success
---
     Measure EPIC Results           
Objectively measure the impact of each Facilitation Session with authentic feedback, evaluation and follow-up.
Utilize Expert Questioning Techniques
Evaluate Results
Build for the Cones of Learning
Understand Why Facilitation is Not a Cure-All
---
BONUS Cutting-Edge Concepts
In addition to this all-inclusive training to become an EPIC Facilitator, you will also learn BONUS cutting-edge concepts. These enhancements give you an edge above the competition.  The EPIC Leadership Summit Series is committed to developing well-rounded, balanced, polished leaders. Imagine yourself as the next Subject Matter Expert in your field!
Debunking the 6 Myths of Facilitation
Identify the Future Trends of Facilitation
Facilitating Through Today's Organizations
Cost versus Benefits of Facilitation
---
HOW TO USE THIS INFORMATION
The Facilitation skills you will develop at The EPIC Leadership Summit are useful in every leadership position. These skills will enable you to improve communication, strengthen teams, increase productivity and be a change agent. You can immediately apply EPIC Facilitator Skills to:
Generate a stream of income by designing effective workshops
Evaluate the success of existing workshops
Plan more productive meetings, presentations and workshops
Provide effective feedback to team members
Increase retention and concept mastery
Connect to new audiences
Bridge gaps between information and personal transformation
---
---
GUARANTEED RESULTS
What makes people respond to a product, speaker or message? RESULTS!
The bottom line is clients want Facilitators to deliver results. EPIC Facilitators build a track record for consistent, effective results. The lack of a facilitator is cited as the second [of twelve] Meeting Mistakes that cost companies $37 Billion Annually in lost productivity [Business Insider, Drake Baer]. Investing in your training to become an EPIC Facilitator positions you to be part of the solution.
EPIC Summit equips you with skills and strategies for facilitation that guarantees results. Whether your goal is to expand your brand, maximize your influence, build credibility or motivate your audiences, this two-day intensive positions you to gain insight directly from Subject Matter Experts in exclusive sessions. This insider knowledge will advance your expertise and enhance your presentation skills. Your presentation strategy is a critical component to reaching your goals. Your ability to guarantee results is a critical component to increasing profit.
---
MEET THE SUBJECT MATTER EXPERTS
I've invited partners to join me at EPIC Leadership Summit for their specialized knowledge. Each of these subject matter experts has over a decade of experience in their respective fields. Their sessions will train you to facilitate with cultural, linguistic and scientific dynamics for holistic, inclusive sessions.
---
Dr. Mick Mahan is a Behavior Expert who specializes in Conscious Language.
Facilitating with Powerful Conscious Language Session will teach you to raise your inner awareness and upgrade your language to reverse negative spirals and attract desired outcomes. Conscious Language is key to setting a powerful tone as an EPIC Facilitator.
---
Mark Scherer is a Master Coach who specializes in Creating Quantum Shifts.
Upgrading Your Facilitation Skills With a Quantum Shift Session will teach you to clear limitations with shifts in your perspectives. Creating a Quantum Shift is a unique aspect of transformation, which is key for an EPIC Facilitator.
---
REGISTRATION INCLUDES
The EPIC Leadership Summit will be held on JUNE 12-13, 2019 at the Hyatt Regency Hotel* in Houston, TX. Each individual registrant will have access to:
All sessions in 2-Day Training with Dr. Sandra Steen
Lunch provided on Day 1
3 BONUS Subject Matter Sessions with Dr. Mick Mahan and Mark Scherer

Preferred EPIC Rate at Hyatt 
 

Certification as Leadership Speaker with Sandra Steen Consulting, LLC**
Dr. Sandra Steen's NEW Ebook: The 5 Characteristics of EPIC Facilitators

---
The 5 Characteristics of EPIC Facilitators E-Book


---
**Upon satisfactory completion this course can also certify you as a Leadership Speaker with Sandra Steen Consulting, LLC
Become a better Speaker, Leader, Executive, CEO, Pastor, Youth Leader, Non-Profit Leader