The learning process happens in three phases; to hear, to know and to understand. However, it is what we do after we understand that determines true comprehension and the power of change.
Is your team inspired, motivated and empowered?
Is it time for a new beginning and a greater level of excellence within your organization?
Commit your TEAM or STAFF to a place of learning and personal advancement. This commitment can be clearly seen in those around you. Educate yourself and those around you.
Sandra Steen Consulting, LLC offers customized courses tailored just for your team.
Schedule a life-changing, skill-enhancing session for your organization in the following categories:
Communication
Leadership
Service
Sales
"It was a pleasure having you conduct our training. Your first hand knowledge of the industry was an invaluable asset that enhanced our appreciation of the training program. Our staff is already showing signs of brilliance in their sales performance, as well as a greater sense of control over their calls. Speaking on behalf of the entire staff, we thank you. You have proven to be an integral component of the Royal Caribbean Sales Team.

In no small part, I credit you and your staff with the success we have enjoyed. Like no other training I have experienced in my twenty-year career at Frost Bank, you and your staff have become real partners with our banking team.

"The influence of your training is visible on a daily basis, clearly heard in the way we communicate and in the spirit of how we carry out our mission to our most valued clients. Thank you for all you have done. All things really are possible."

I always look forward to spending time with you and listening to your fascinating and inspiring messages. Heartfelt thanks for the superior script writing and on-site training and coaching you and your staff has provided. I believe that you have brought Highlights for Children to a new level of sales excellence. Our entire staff has thanked us for the opportunity to hear your inspirational messages. You offer highly professional training presentations and were able to pinpoint crucial areas to increase our sales productivity and profitability.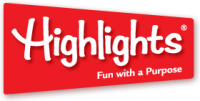 See Below for a Partial Client Listing
Advanced Telemarketing Corporation
Allstate
American Cancer Society
American Telemarketing Association
Arrington Travel Center
AT&T Universal Card Services
Atlanta Journal Constitution
C. Harris Publishing
Baseball Express
Blitz Research International
CEO Network
Children International
City of Houston
Concord Insurance Services
Credicard SA
Davox Corporation
Dow Chemical
Eagles Nest Christian Fellowship
Employee Involvement Association
Encounter 2000
Fidelity National Financial
Frost Bank
Gonzaba Medical Center
H-E-B
Highlights for Children
ICT
Integral Resources
JCPenney Life
JCPenney Telemarketing
La Quinta Inns
Laredo National Bank
Love and Faith Christian Center
MASCO
McGaw Pharmaceuticals
Media Express
Mega Manufacturing
MWN Public Relations
New Creation Christian Fellowship
Norwest Card Service
NYNEX
PacifiCare of Texas
Pan Pacific Seminars
Proctor & Gamble Company
Prudential
Royal Caribbean Cruise Lines
Saint Anthony Publications
San Antonio SPURS
SBC
Sears Direct Response
SeaWorld of Texas
Security Service Federal Credit Union
ServiceMaster
Shell Global Oil
SITEL Corporation
SOMAR Telemarketing Corporation
Sony
Strategic Telecommunications
Telemarketing and Call Center Solutions
TexStar Bank
Transcom USA
University Health Systems
University of Texas at San Antonio
USAA
Wal-Mart